Eagle (1960s)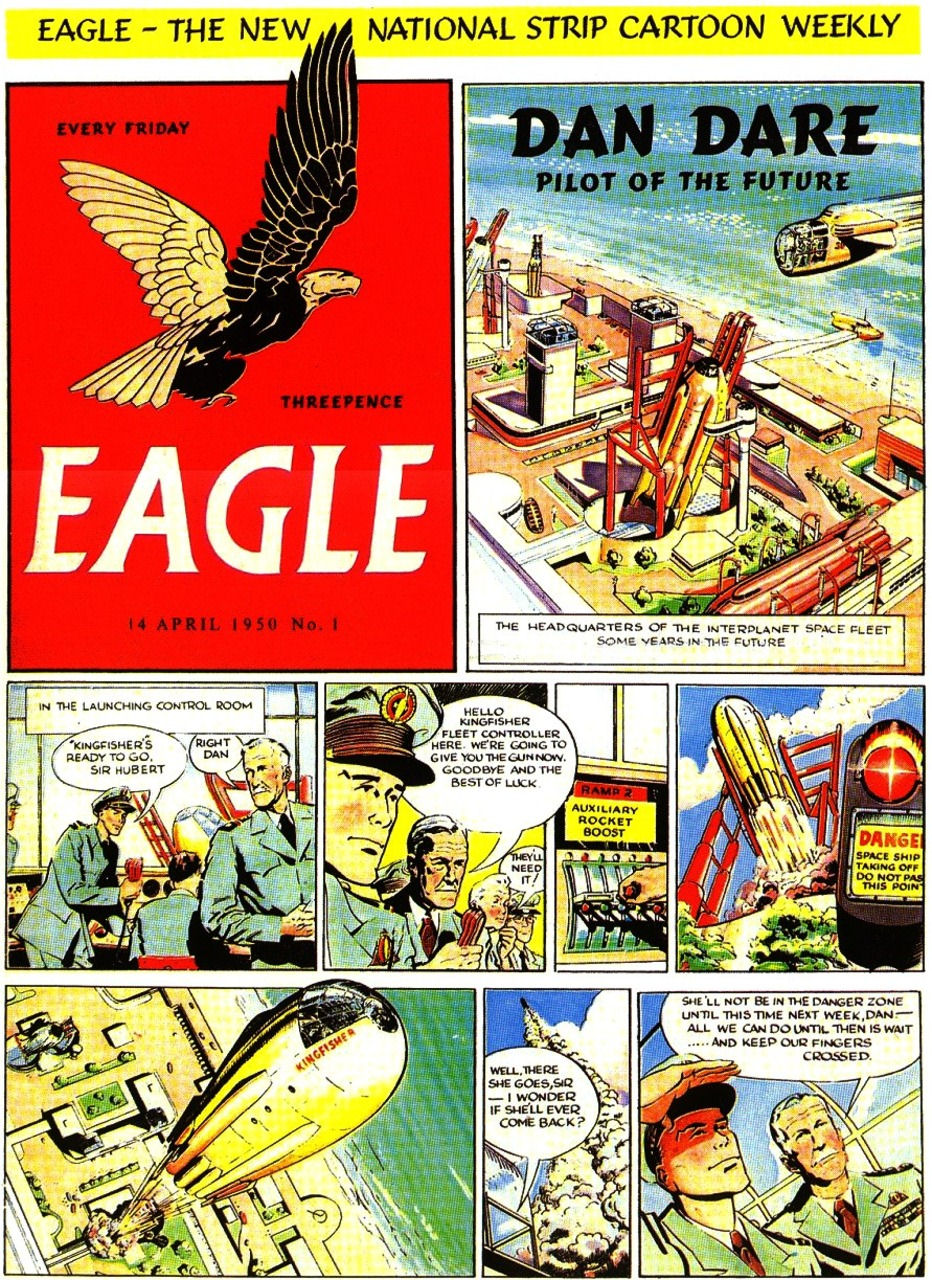 a.k.a.: Eagle and Swift; Eagle and Boy's World
Publisher: Hulton Press; later Longacre, then Odhams, finally I.P.C.
Format: Weekly anthology comic
First Issue: 14th April 1950
Last Issue: 26th April 1969 (#991 or Vol.20, #17)
Absorbed: Merry Go-Round (as of Vol.1, #1 - 14th April 1950), Swift (as of Vol.14, #10 - 9th March 1963), Boys' World (as of Vol.15, #41 - 10th October 1964)
Absorbed into: Swift (9th March 1963); Lion (3rd May 1969)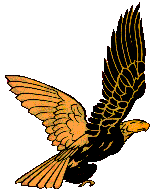 Strips: The Beast In Loch Craggon; Blackbow the Cheyenne, Can You Catch A Crook?, Captain Pugwash, Cavendish Brown M.S., Chicko, Circus Wanderers, Cornelius Dimworthy, Dan Dare; The Day The World Forgot, Edison Brain - The Boy Inventor; Fidosaurus, Fraser Of Africa, The Gladiators, The Guinea Pig, Harris Tweed, Extra Special Agent; Heros The Spartan, Home Of The Wanderers; The Iron Man, Jack O' Lantern; Knights Of The Road; Lt Horatio Hornblower R.N., The Lost World, Luck Of The Legion, Mann Of Battle, Marvel Of M.I.5., Montgomery Of Alamein; Only The Brave; P.C. 49, Pedro The Pirate, Professor Puff And His Dog Wuff; Riders Of The Range, The Road Of Courage, Sergeant Bruce C.I.D., Sir Percy Vere, Smokeman, Storm Nelson - Sea Adventurer; That Chap, Just Johnny; They Showed The Way, Tintin, Tommy Walls, U.F.O. Agent, Vengance Trail, Vic Venture, The Waxer, XYZ Cars
Comments: Created by Reverand Marcus Morris.
Ironically Eagle is the only U.K. title which can be considered to have incorporated itself - Eagle was absorbed into Lion in 1969. In 1974, Lion in turn became part of Valiant, which was itself absorbed into Battle in 1976. In 1988 Battle breathed its last, and was in turn absorbed into the new version of Eagle, effectively coming home.
Superhuman Characters
Back to UK Superheroes Main Page.
All images and characters depicted are copyright their respective holders, and are used above for informational purposes only. No infringement is intended and copyrights remain at source.