Quality Communications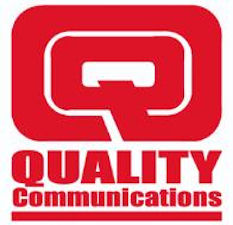 History: Founded by former Marvel U.K. editor-in-chief Dez Skinn in 1982, Quality Communications published the highly acclaimed anthology title Warrior, which saw the publication of such seminal strips as Axel Pressbutton, V for Vendetta and the Alan Moore revival of Marvelman. Quality also published a single issue of Halls of Horror, reviving a title Dez had previously produced for Top Sellers Ltd under the titles House of Hammer and later House of Horror. Legal threats from Marvel Comics, who felt Marvelman infringed their trademark (despite the character having been created back when the company was known as Atlas, prior to it becoming called Marvel) forced Warrior to suspend the Marvelman strip, and losing its most popular series did not help Warrior's sales, contributing to Warrior's subsequent cancellation. Some of Warrior's strips were subsequently reprinted and continued by both Eclipse and DC Comics for the American market.
In the late 1980s Quality took over Eagle Comics license to reprint IPC strips, primarily from 2000A.D., for the US market, a venture they ended after a few years. In 1990 Quality launched Comics International, which they published for sixteen years before selling it to Cosmic Publications.
Publications: Warrior, Comics International, Halls of Horror
Characters: Marvelman, V, Father Shandor, Laser Eraser and Pressbutton, Liberators, Big Ben
All images and characters depicted are copyright their respective holders, and are used above for informational purposes only. No infringement is intended and copyrights remain at source.