Beano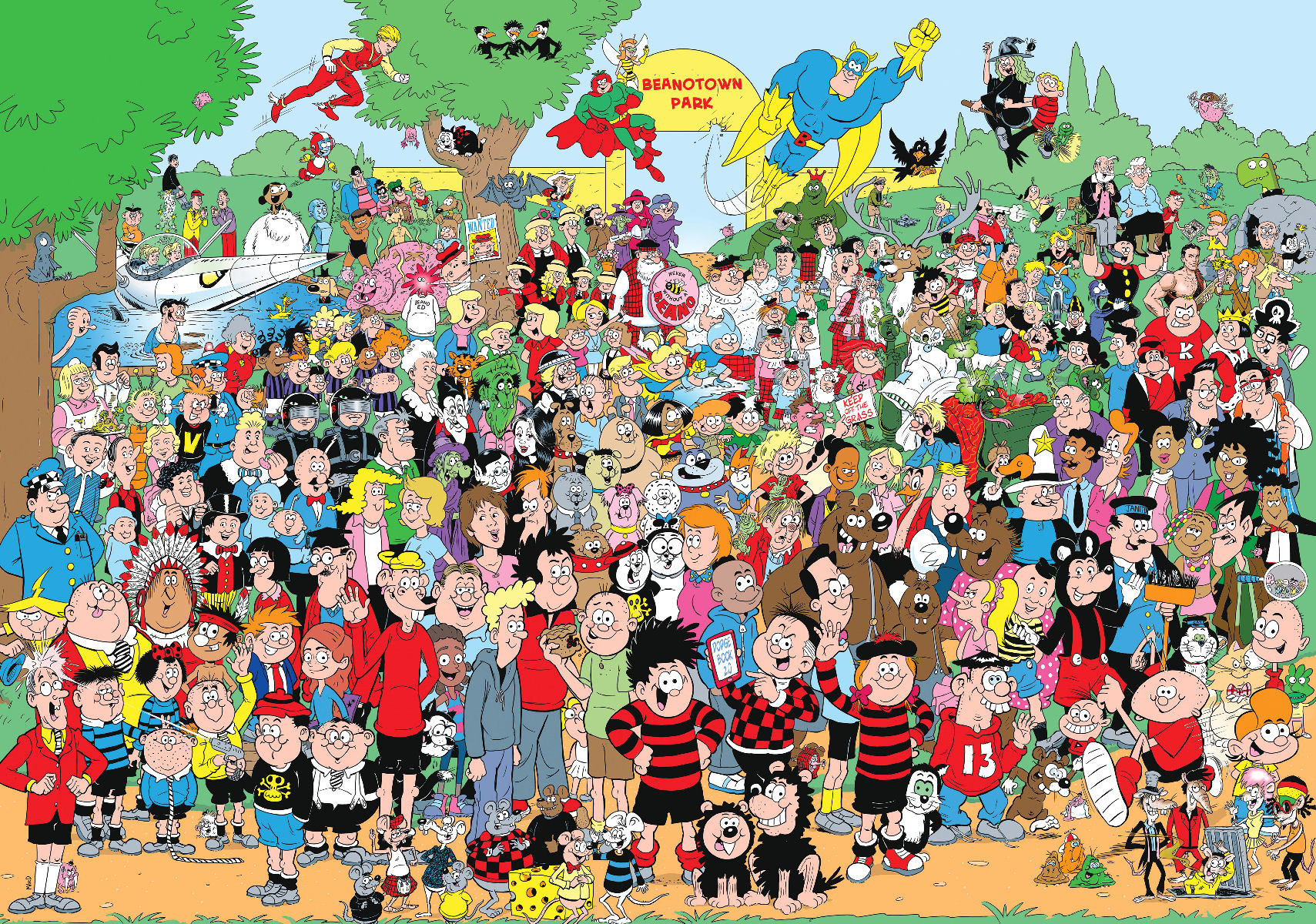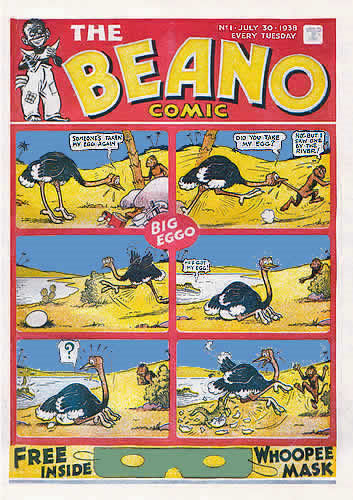 a.k.a.: The Beano Comic
Publisher: D.C. Thomson
Format: Weekly anthology
First Issue: 30th July 1938
Last Issue: Still in publication (4000 issues and counting)
Absorbed: None, but has picked up numerous strips from cancelled sister titles over the years.
Absorbed into: N.A.
Strips: Bananaman, Bash Street Kids, Biffo the Bear, Big Eggo, Big Fat Joe, Billy Whizz, Brave Captain Kipper, Contrary Mary, Cracker Jack the Wonder Whip-Man, Deep Sea Danny's Iron Fish, Dennis the Menace, Frosty McNab, General Jumbo, Good King Coke, Hairy Dan, Helpful Henry, Hooky's Magic Bowler Hat, Iron Fish, Jack Flash, Jimmy and His Magic Patch, Jonah, Little Dead-Eye Dick, Little Plum, Lord Snooty, Minnie the Minx, Monkey Tricks, Morgyn the Mighty, Pansy Potter, Ping the Elastic Man, Rip Van Wink, Rodger the Dodger, Smarty Smokey, Smiler the Sweeper, Tin-Can Tommy, Wee Peem, Whoopee Hank the Slap-Dash Sheriff, Wild Boy of the Woods, Uncle Windbag
Text Stories: The Adventures of Tom Thumb, The Ape's Secret, Black Flash the Beaver, My Dog Sandy, The Shipwrecked Kidds, The Wangles of Granny Green, The Wishing Tree
Comments:
Back to General UK Comic Book Heroes.
Back to UK Superheroes Main Page.
All images and characters depicted on this site are copyright their respective holders, and are used for informational purposes only. No infringement is intended and copyrights remain at source.