Cor!!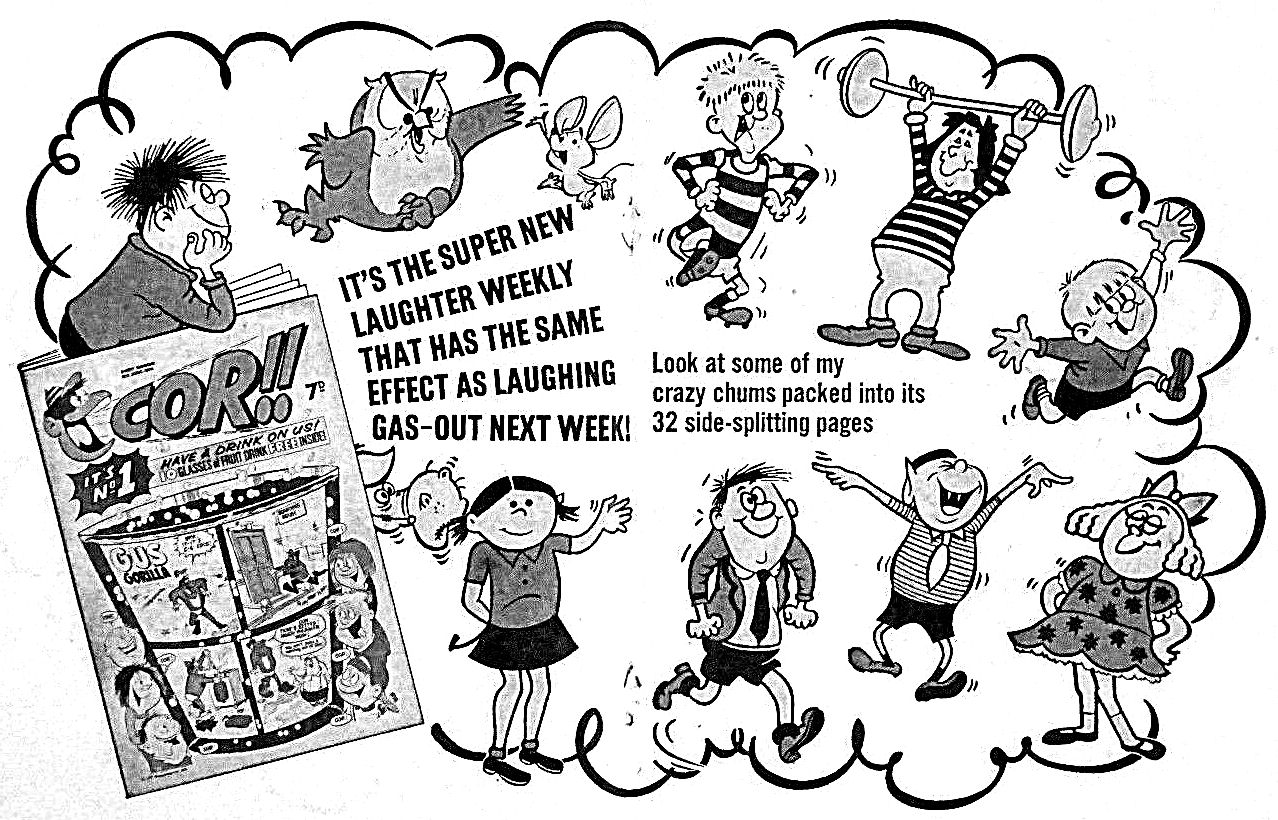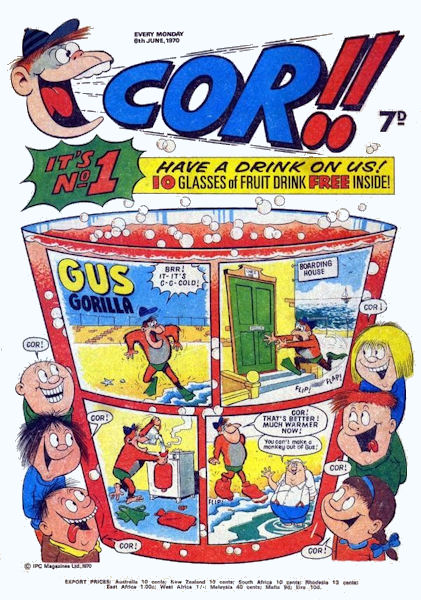 a.k.a.:
Publisher: IPC
Format: Weekly anthology comic
First Issue: 6th June 1970
Last Issue: 15th June 1974 (211 issues)
Absorbed: None
Absorbed into: Buster
Strips: Andy's Ants, Barney's Brain Box, Chalky, The Chumpions, Danger Mouse, Dogsbodies Academy, Donovan's Dad, Eddie, Fiends and Neighbours, Football Madd, Four Alone On the Abandoned Island, Freddie Fang, Gasworks Gang, The Goodies, Gus Gorilla, Harriet and her Horse, Hire a Horror, Ivor Lott and Tony Broke, Jack Pott, Jeanie and Her Genie, Jelly Baby, Kid Chameleon, Little Geyser, Lucky Charmer, Mike's Magic Mould, Night Mare, Nippy Nibbs, Percy Puffer, The Robot Maker, The Slimms, Spoilsport, Stone Age Brit, Stowaway Steve, Swopper Stan, Tell-Tale Tess, Teacher's Pet, Tomboy, Tricky Dicky, Vals' Vanishing Cream, Wacky, Wally and Olly, Willy Worry, Wonder Worm
Comments:
Back to General UK Comic Book Heroes.
Back to UK Superheroes Main Page.
All images and characters depicted on this site are copyright their respective holders, and are used for informational purposes only. No infringement is intended and copyrights remain at source.